Brand Identity
Minute Maid Rebrand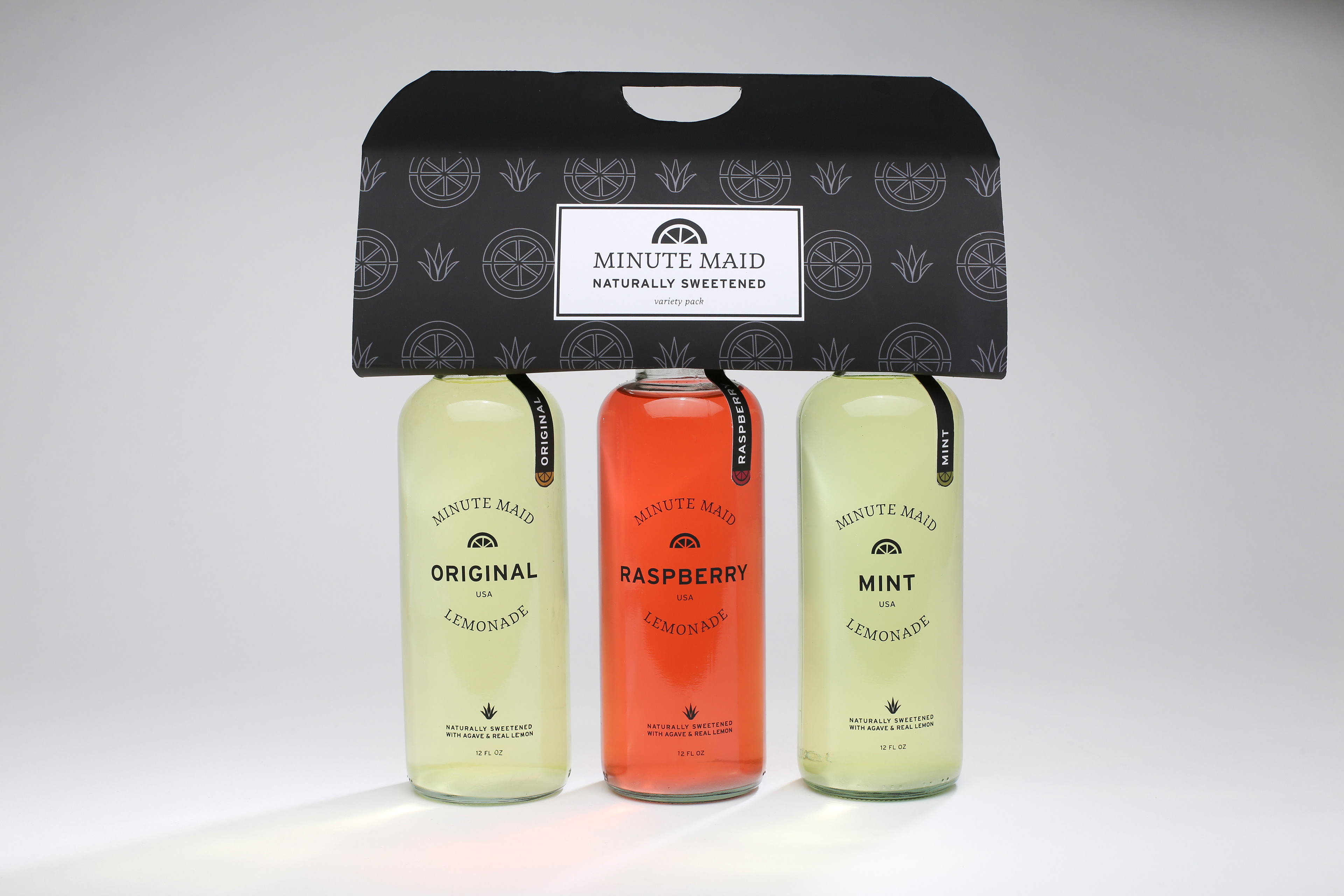 Minute Maid's current package design is targeted towards children and young adults when they could benefit from an older target market.
Research
A rebrand focused on a sophisticated, older target market without losing the fun of drinking lemonade. My target market is Millennials age (19-32) interested in a healthy lifestyle without sacrificing flavor. This age group is more aware of and involved in health and wellness than previous generations. This age group loves to take Instagram photos of their product to share with their followers. This group has recently graduated from college.My goal was to reassure customers that they are drinking a nutritional and natural alternative to traditional lemonade made with sugar.
Visual inspiration and aesthetic feeling for the new rebrand's direction.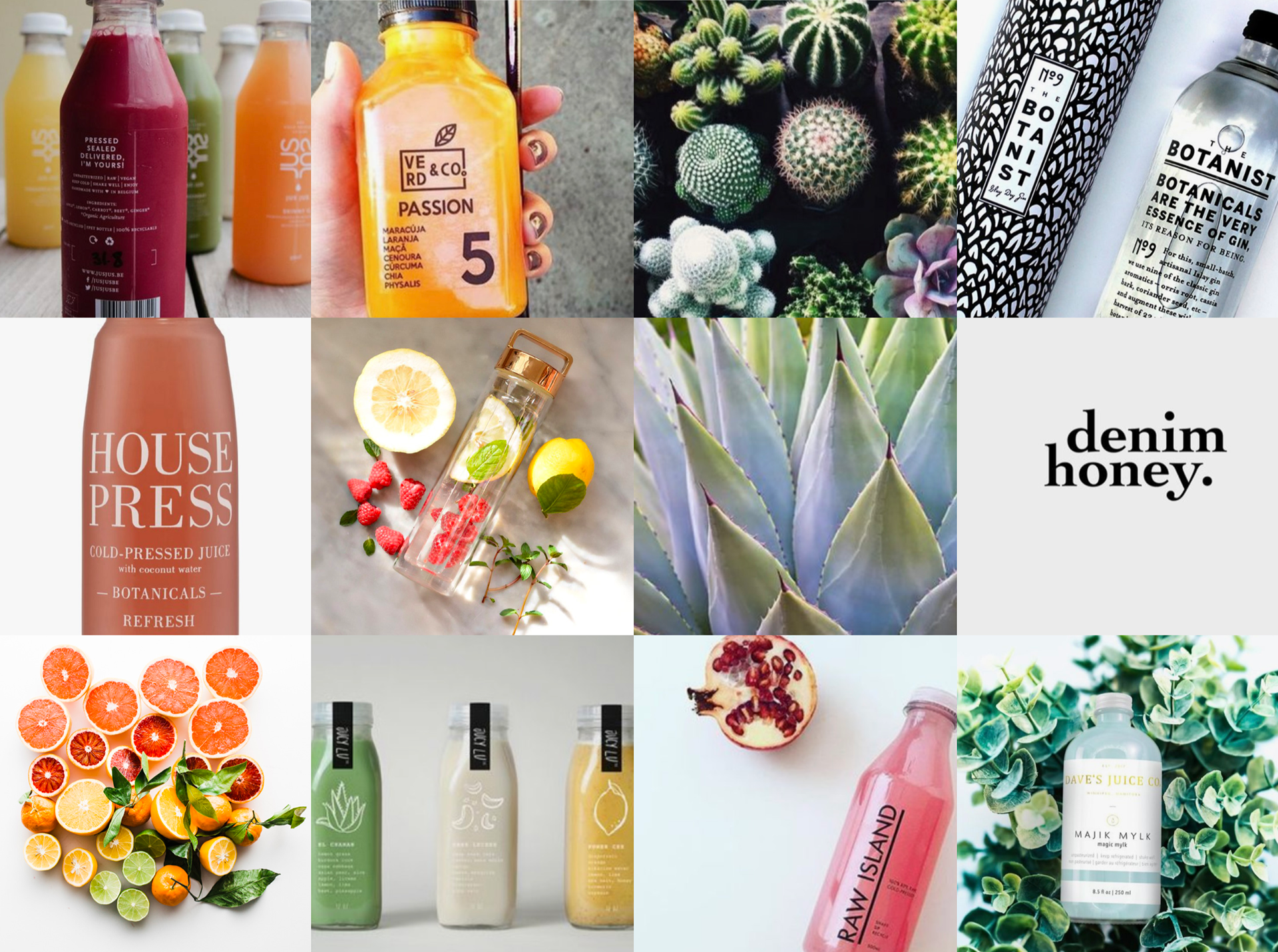 Sketching various bottle shapes, label positions, and carrier formations before moving forward digitally.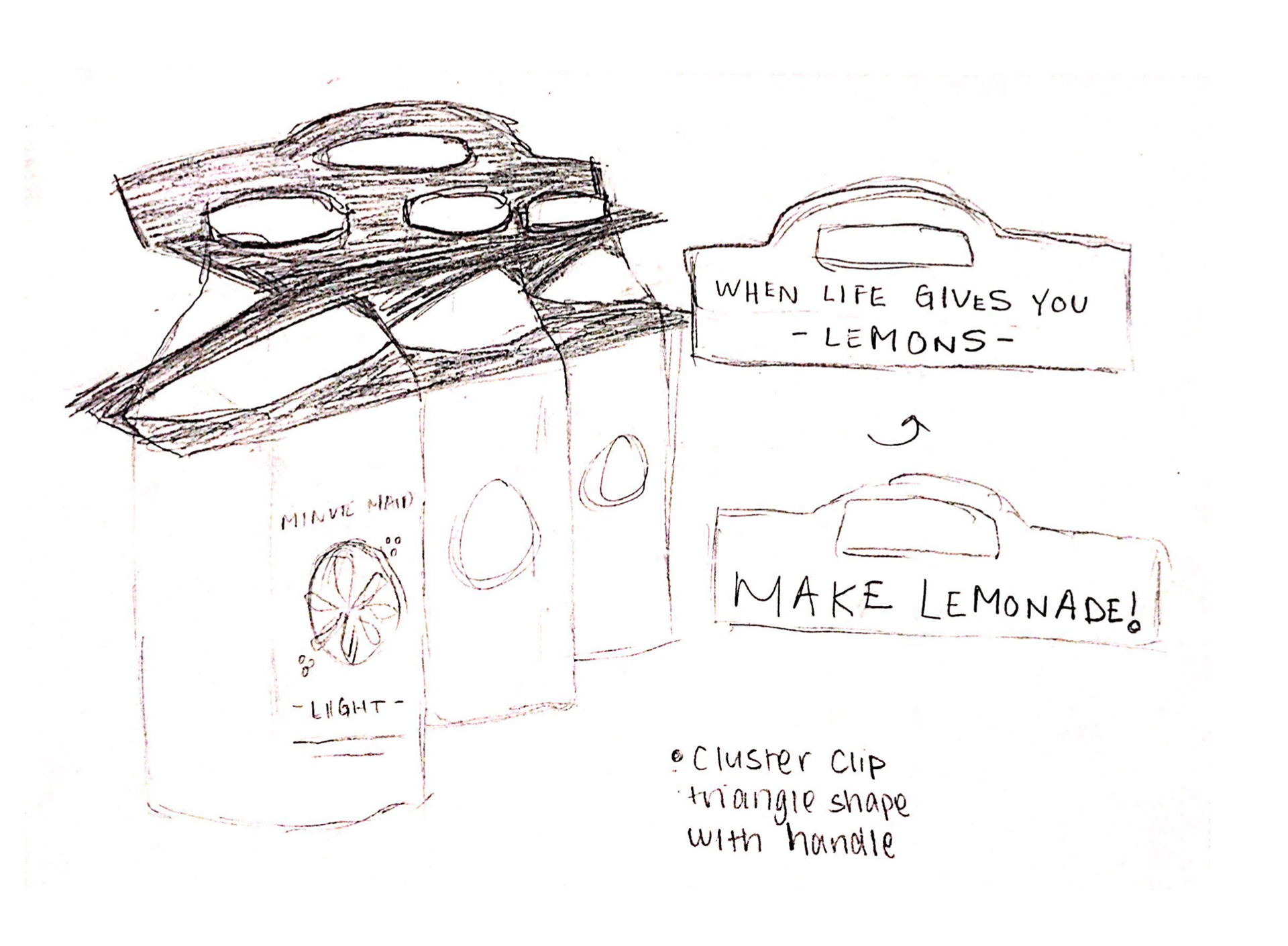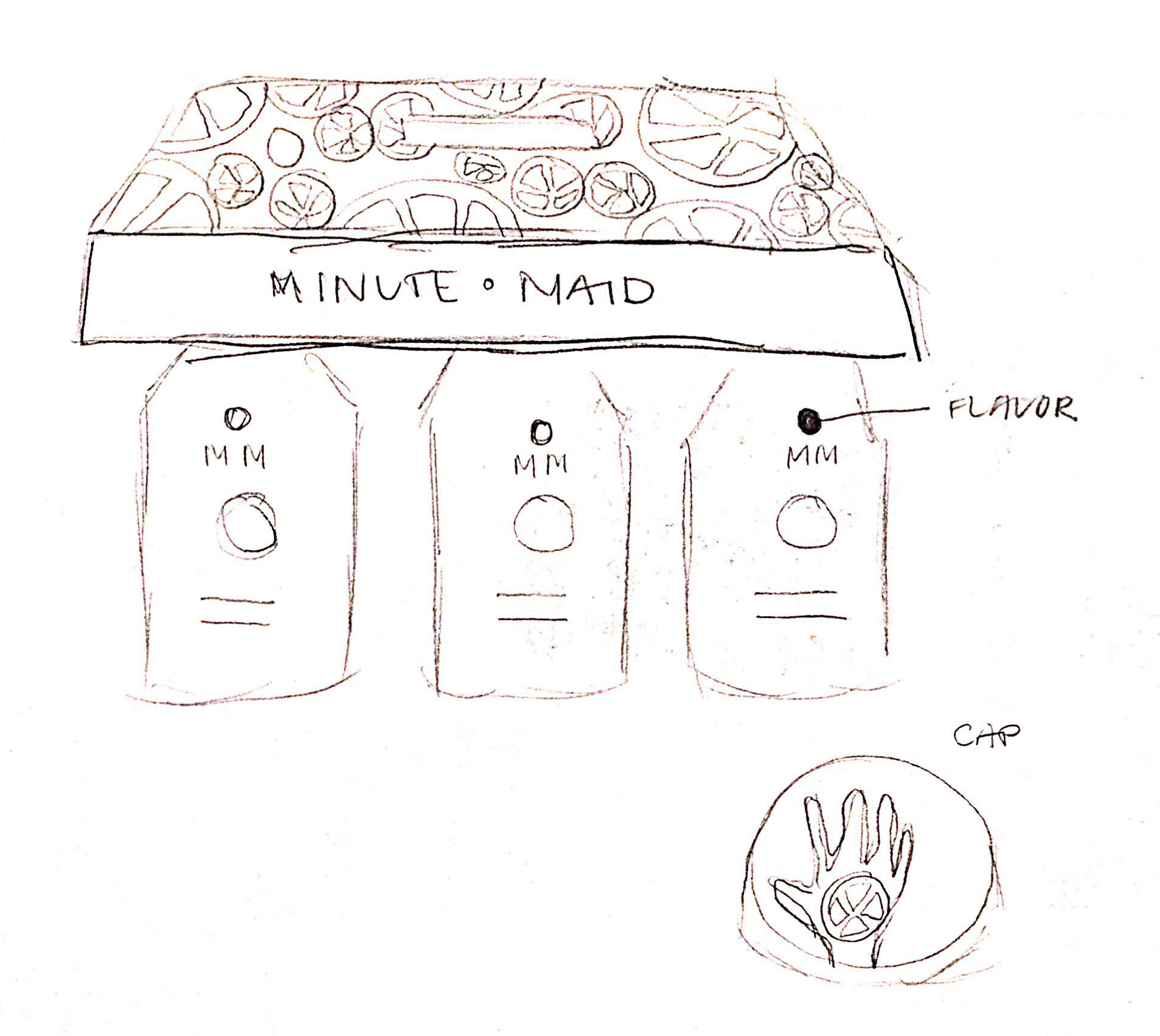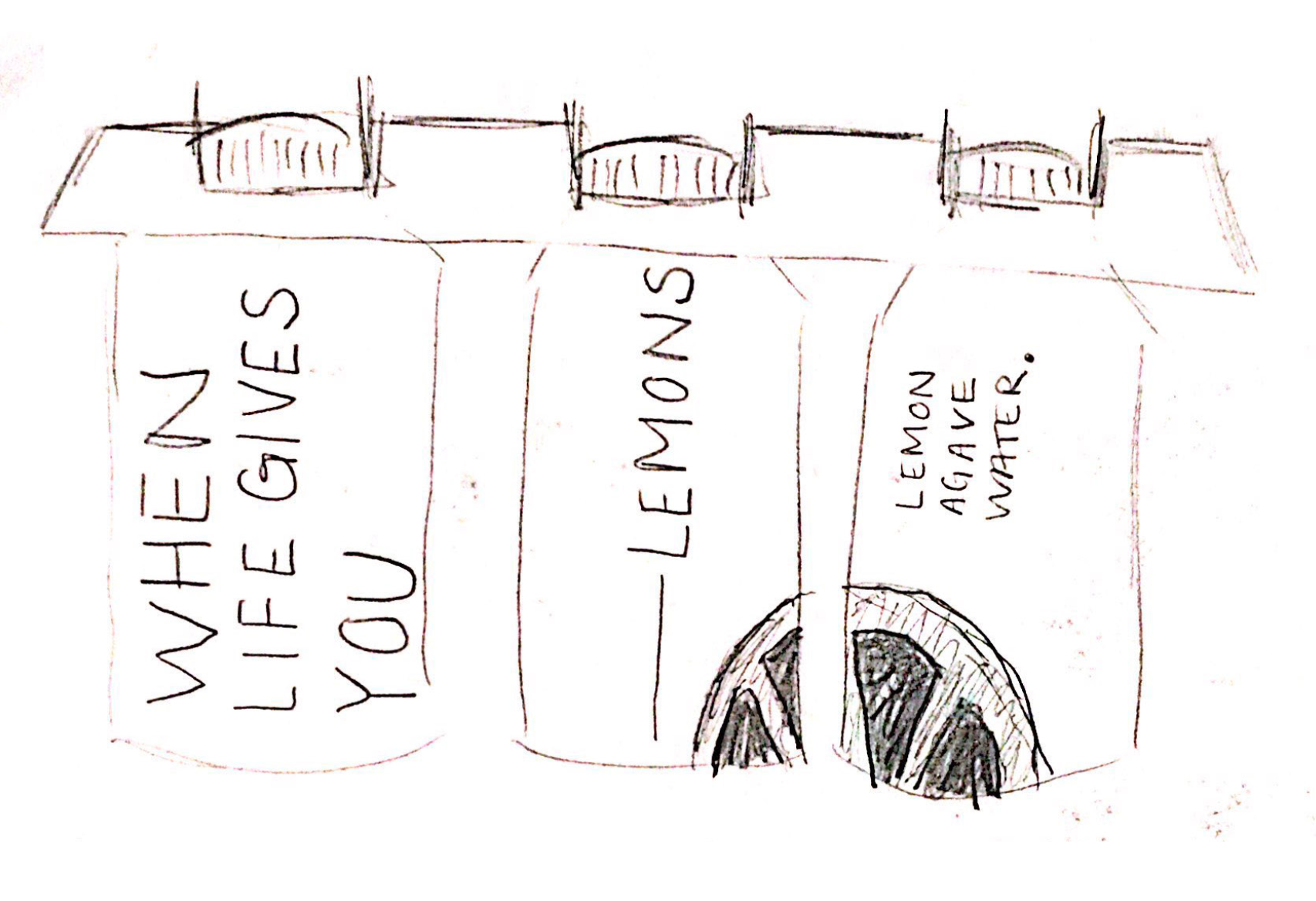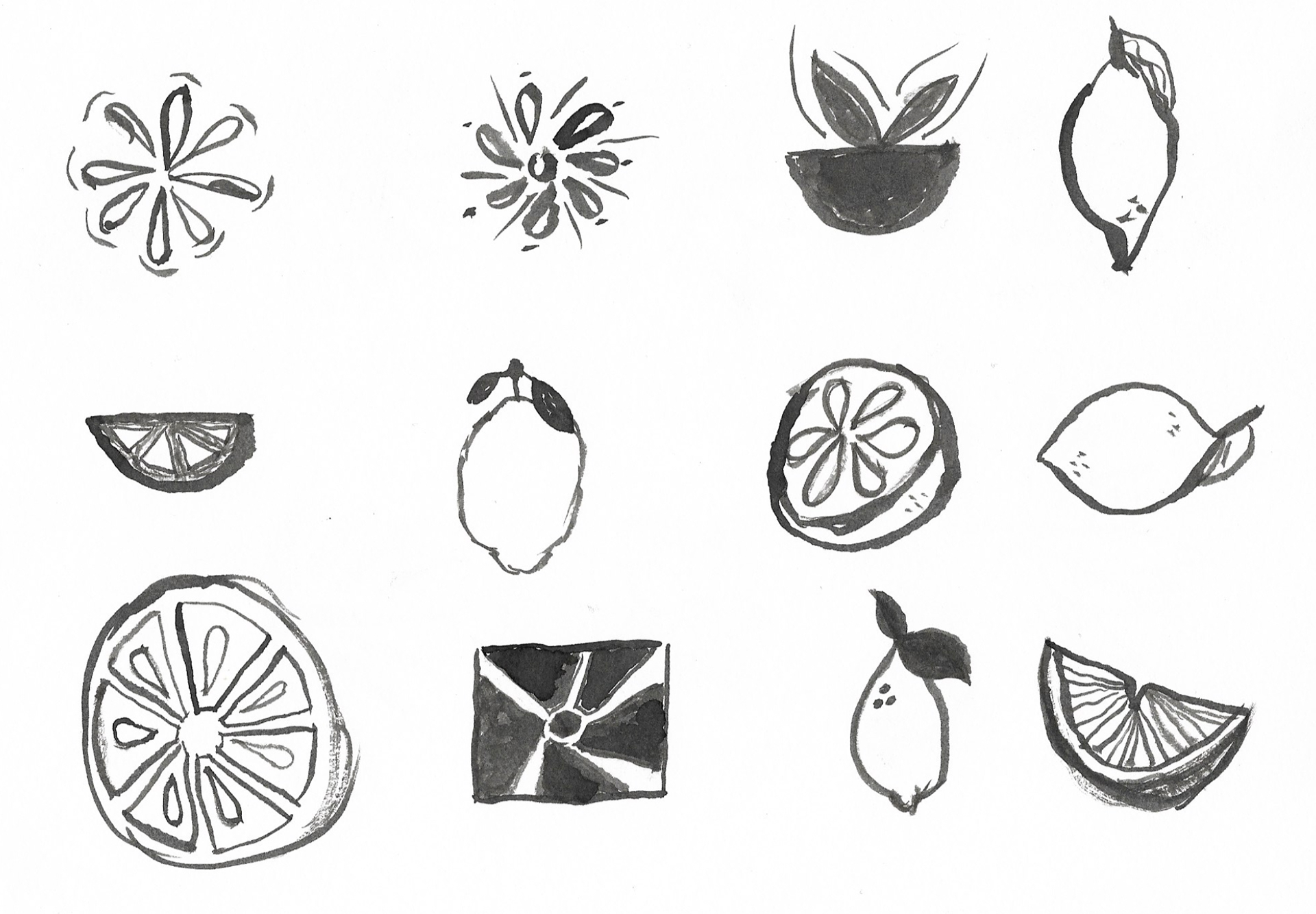 Visual Language Exploration
Experimentation with various logo designs, shapes, and positions around the bottle.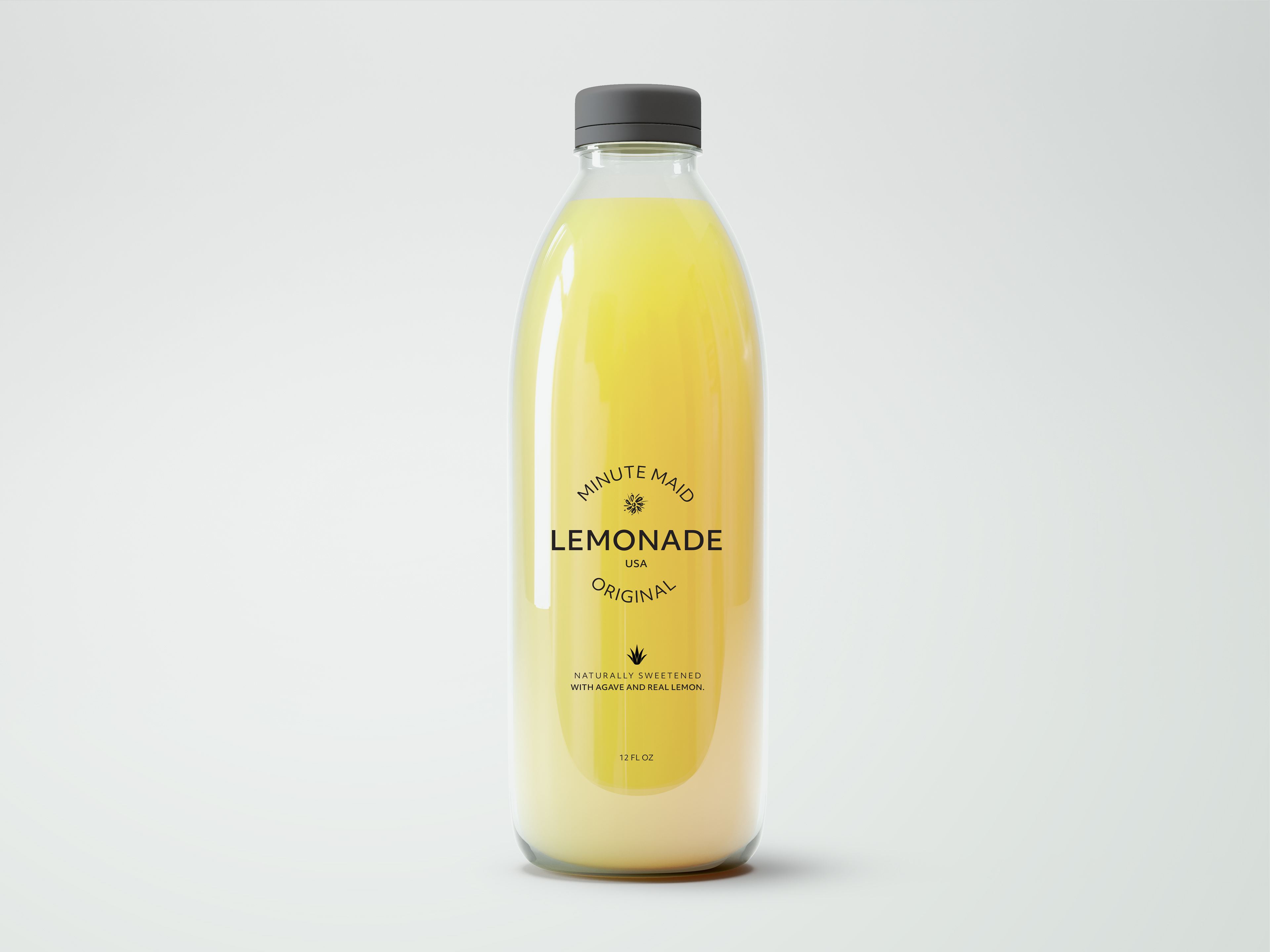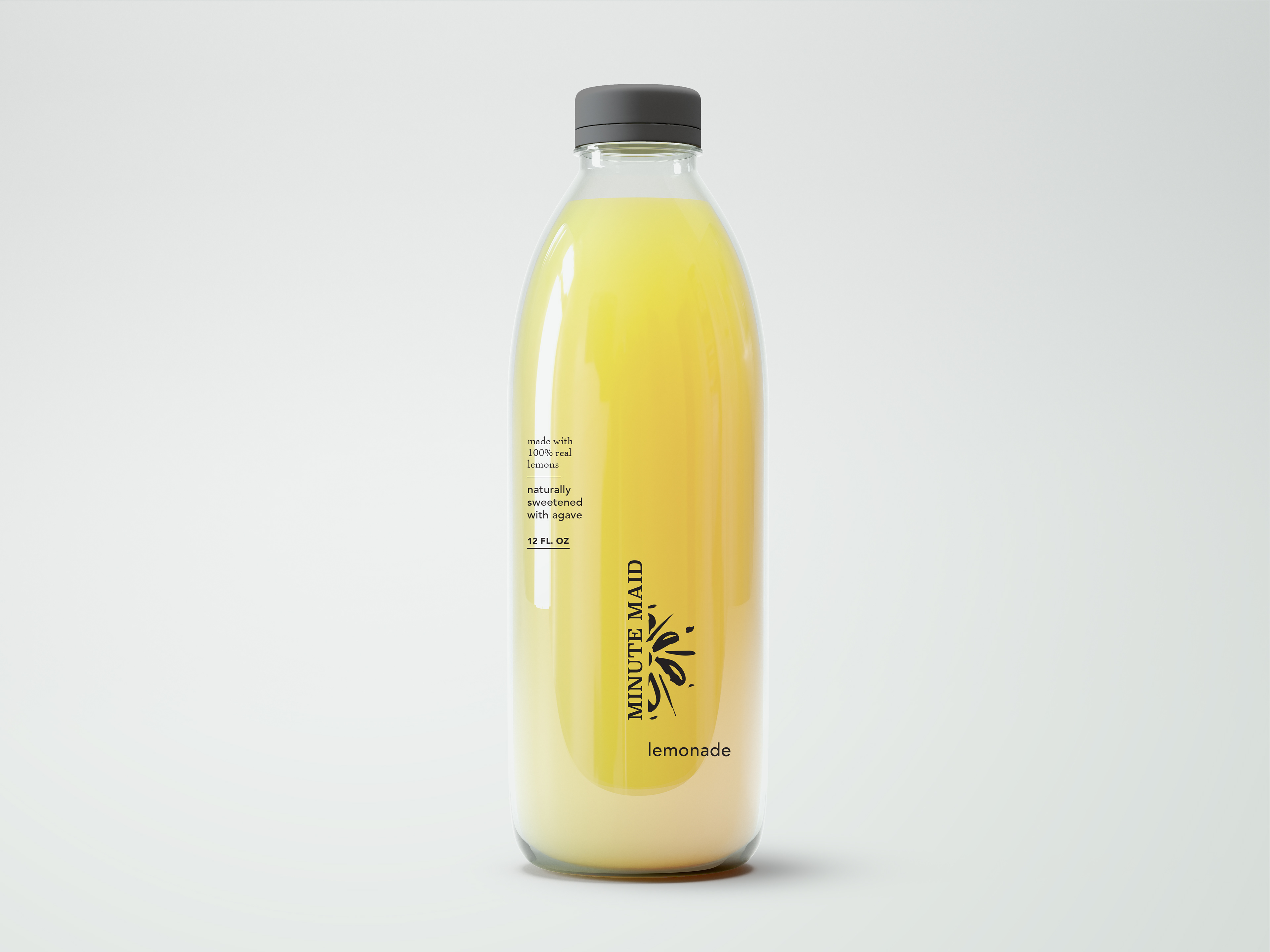 To elevate their brand to hold a new standard for packaging among the other lemonade brands on the shelf. To shift their efforts toward a more upscale, older target market.