Nobull Loyalty Program Revamp
For Nobull's most dedicated customers seeking insider info on the latest deals and drops.
Role: UX/UI Design, Production
Nobull is a footwear, apparel, and accessory brand for people who train hard and don't believe in excuses. I was tasked with redesigning the brand's loyalty program to help educate users on the perks and pluses to being a member across all screen sizes on Shopify. As one of my retainer clients, I help the Nobull team execute many different endeavors site wide to improve the user experience as their brand grows and expands.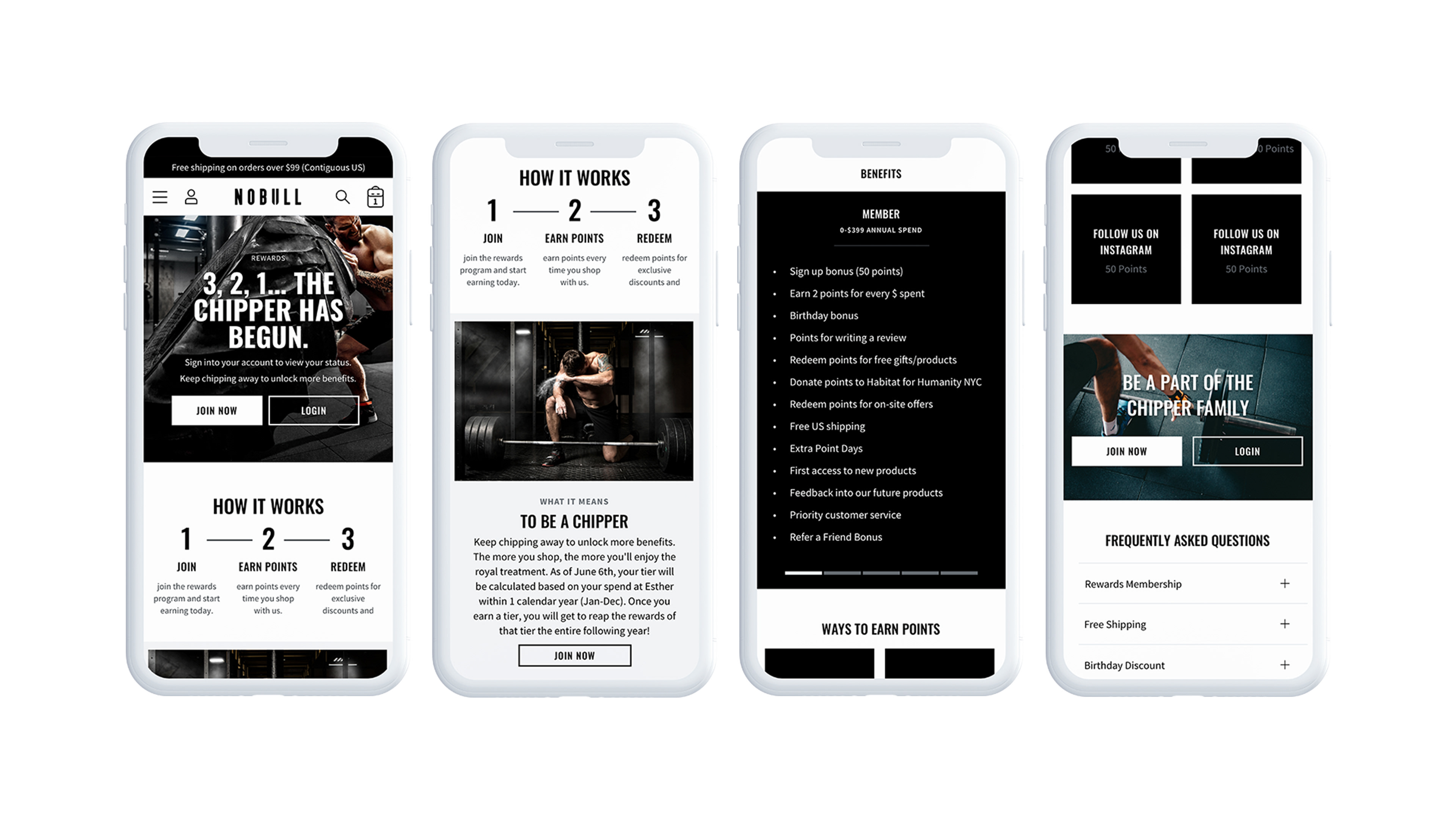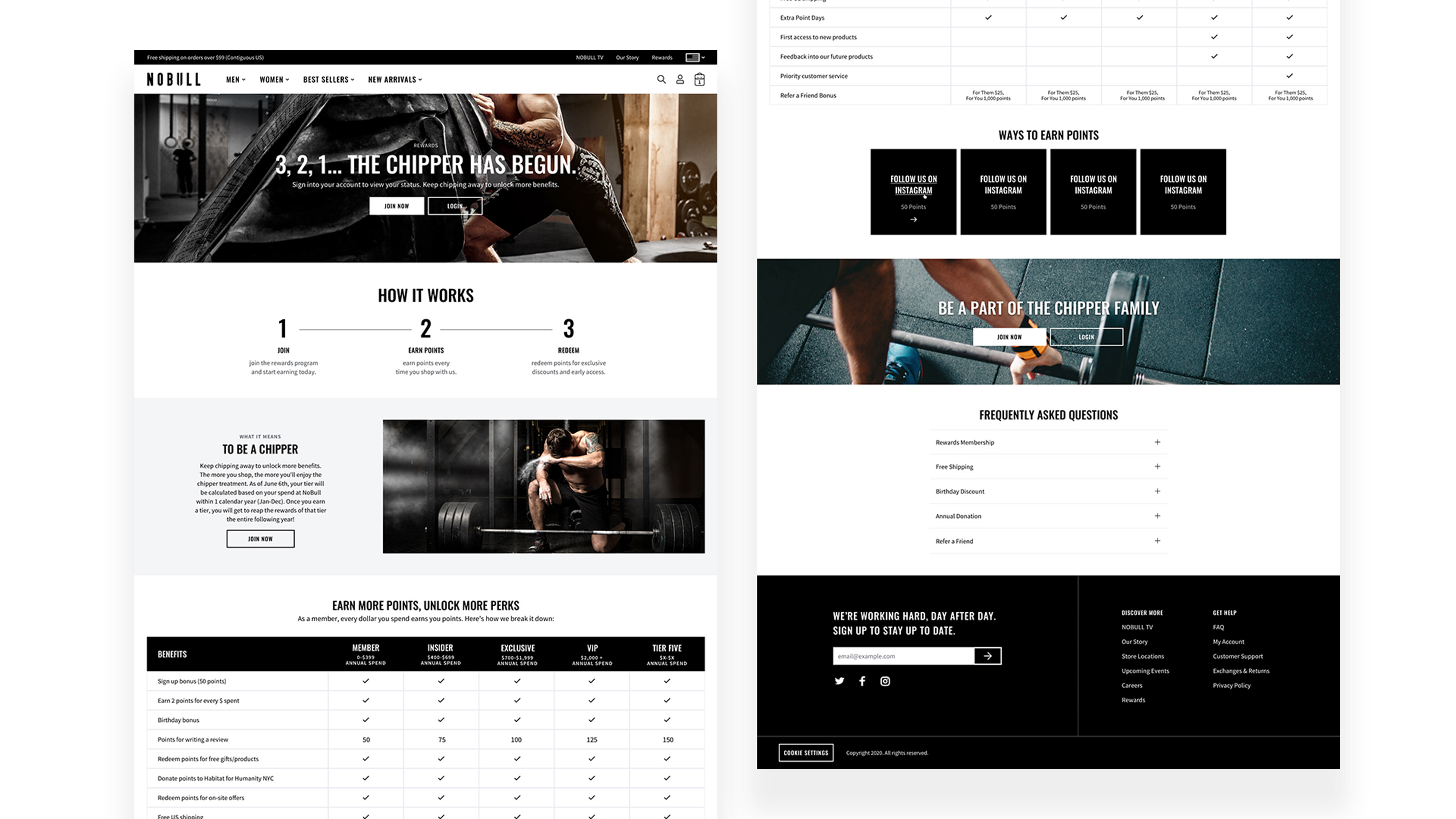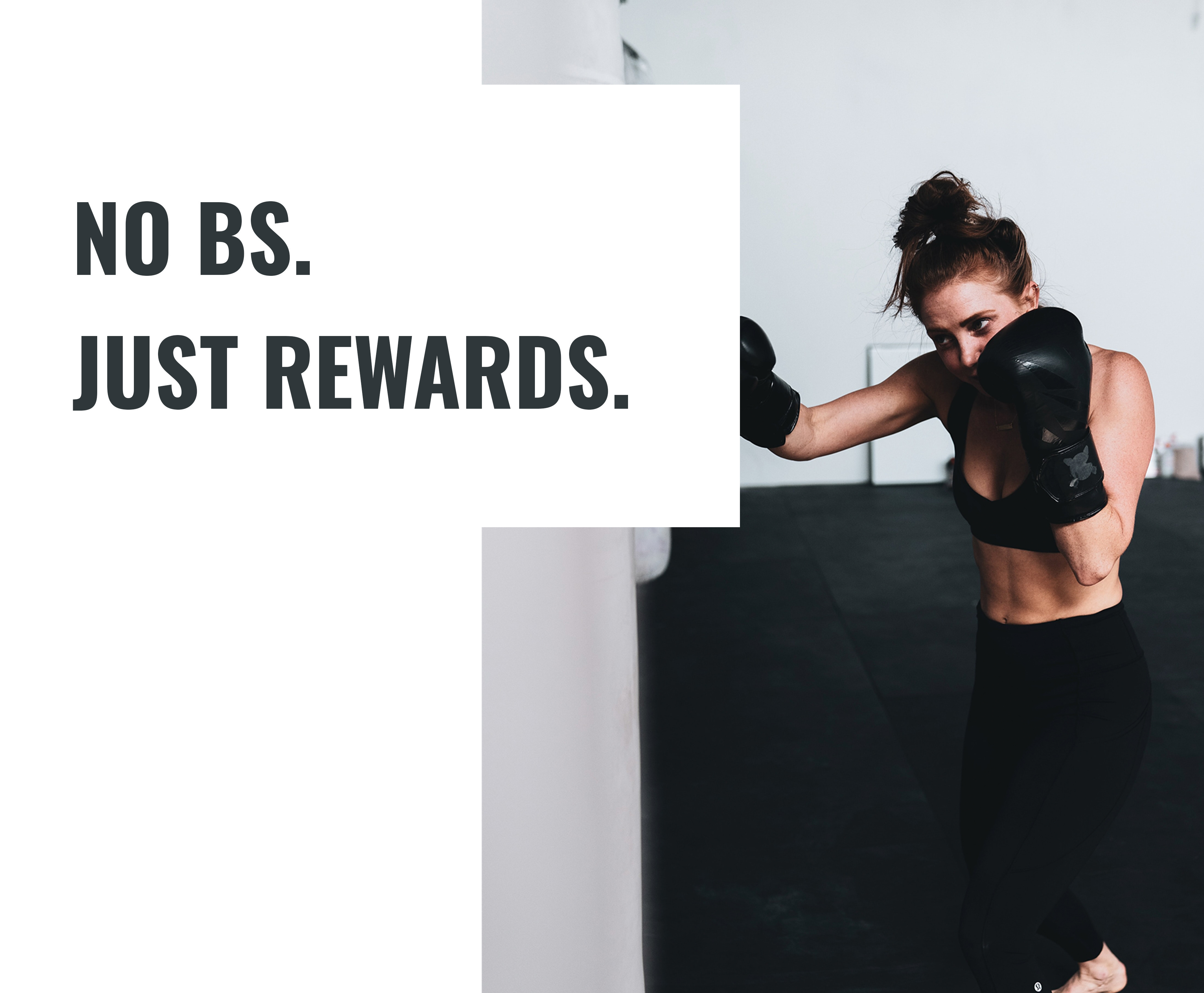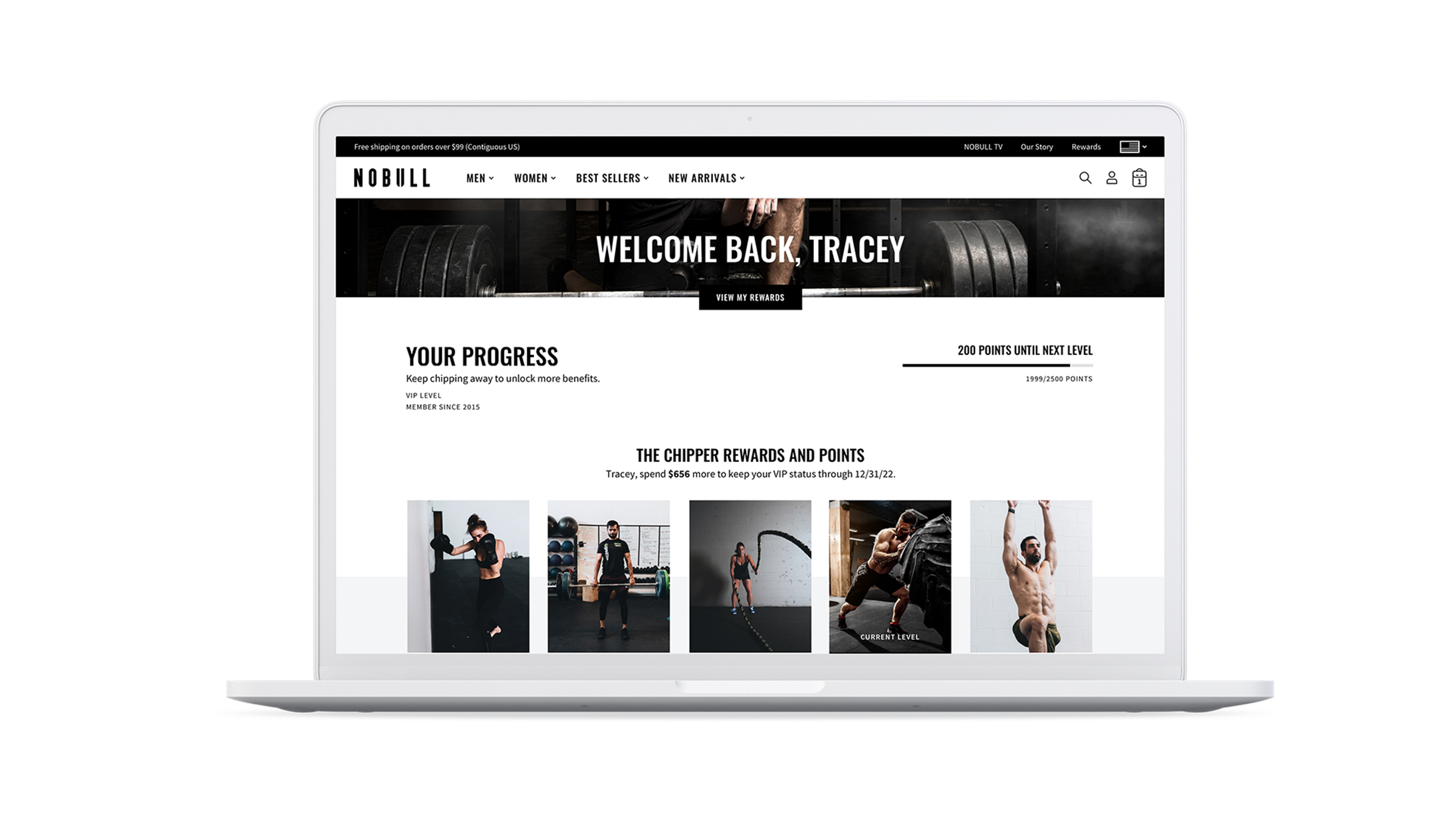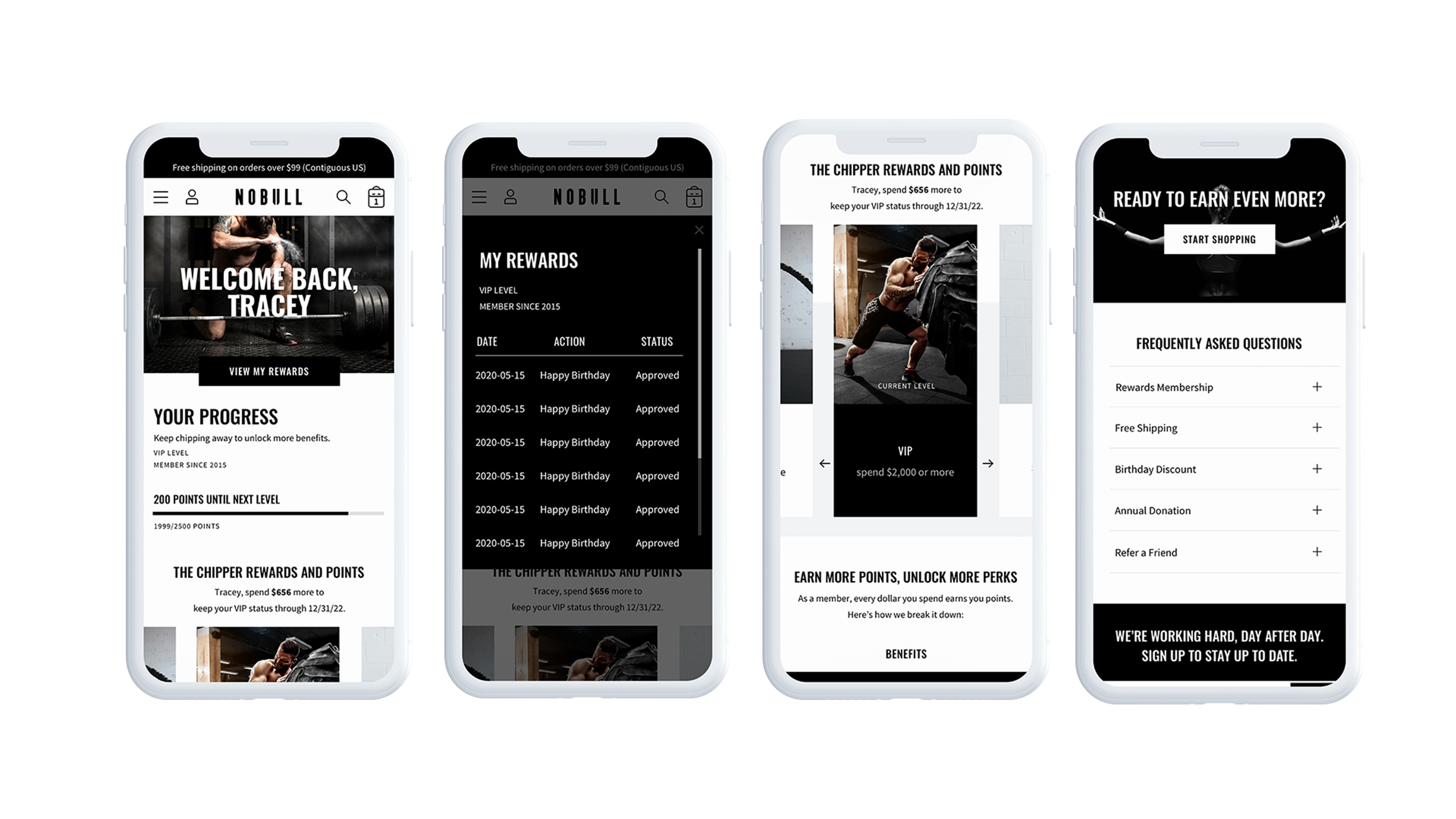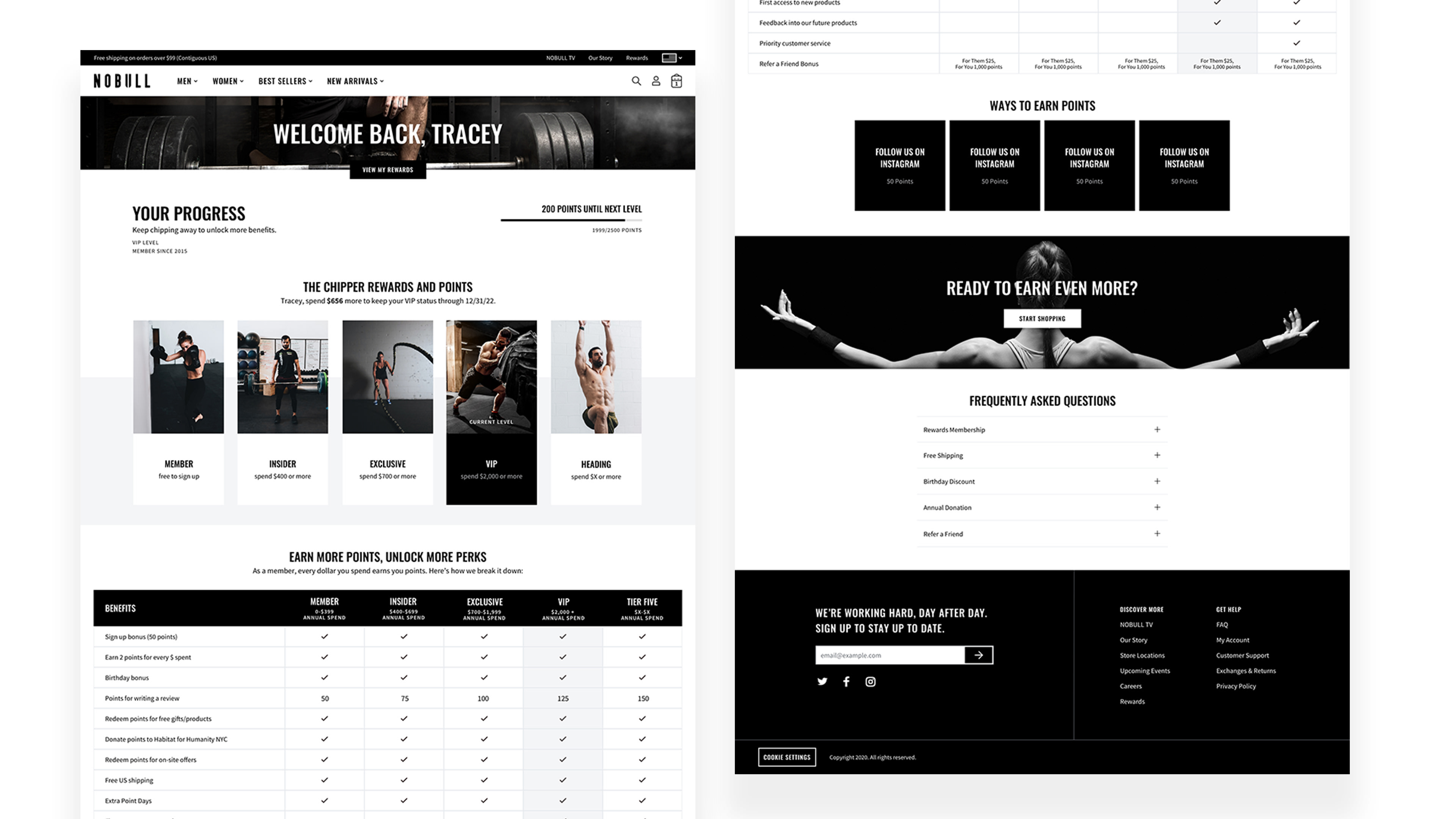 More recent projects are currently in development. Due to NDA, I am unable to share the details of these projects publicly, but if you would like to hear about my experience, contact me.